Post by Baco Noir on Oct 2, 2018 9:44:52 GMT -6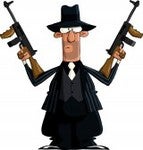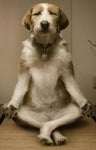 Unless she's attached to "her watch" I think I'd look to source a nice used one and move on. It might be a good time to get her to try on some of the slightly larger ladies DJs. Is her's one of the 26mm version? After getting a 34mm Omega, Laurie quit wearing her 26mm and eventually sold it. She was hesitant to go bigger initially, but can't go back now. So maybe this is the opportunity for Maggie to go up to the 31mm version if she's not already there.
Thanks Roger, you have also given me lots of feedback on this.
As I just said to AL, you are all saying the same thing, about pre-owned. You have also hit on something me and Mag's were talking about, and that is a larger model. The current one is 26mm. very small for seeing the date. I don't know enough, on what to look for with fakes etc.
Laurie loves the 31-34 range right now, and I think she could pull off 36-38 too. 40 might be pushing it for her. Sounds like you two have some window shopping to do!